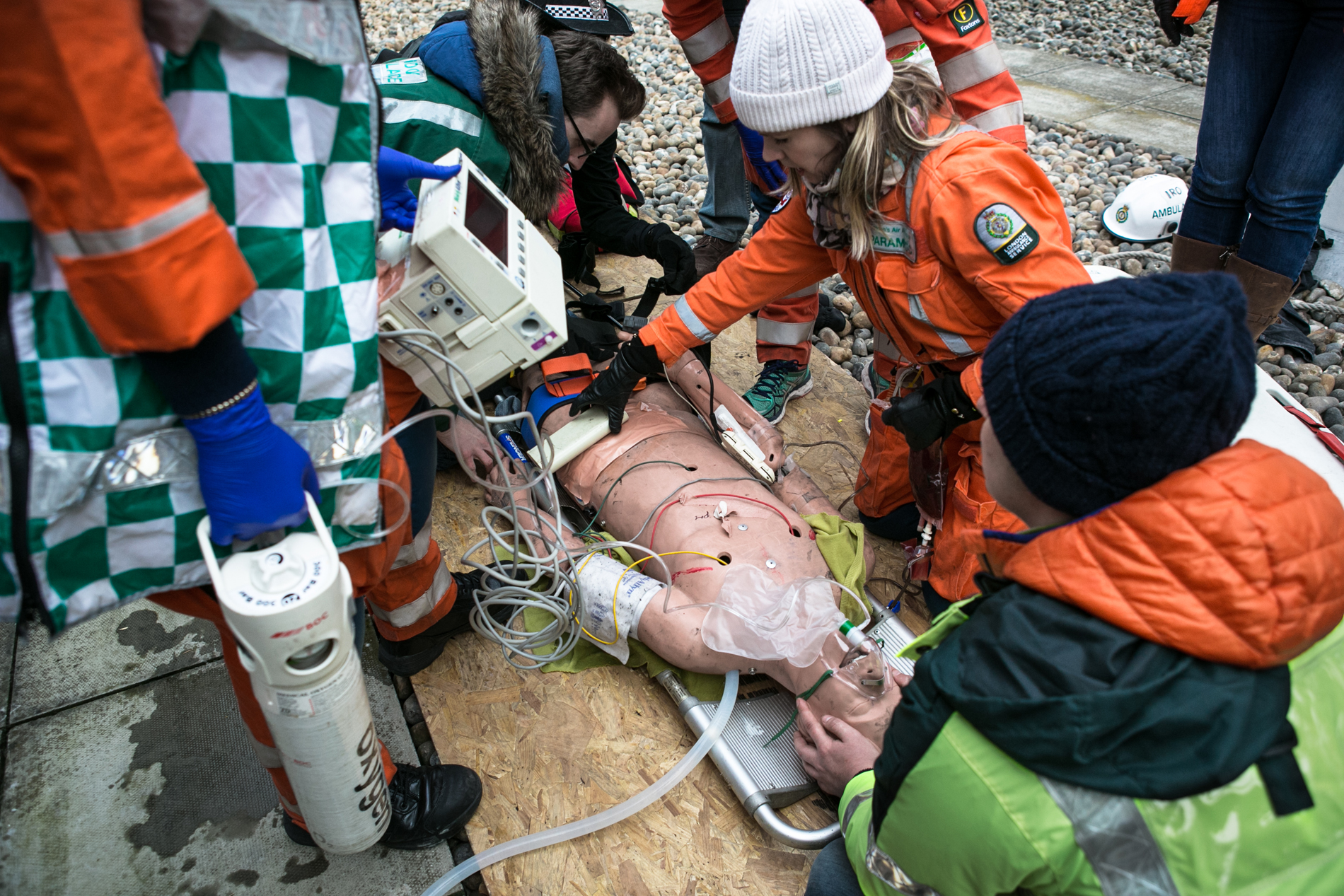 A collaboration for innovation in emergency medicine.
We bring together specialists in pre-hospital care and designers, to look at ways to better design the way we care for people in emergency situations. We look at the way we train future doctors, workflow, stress management and procedures. How can we improve the whole system, to save more people's lives?
MFA student: Susanne Duswald
Around 4.8 Million people die because of their trauma injuries each year and over 35% never reach the hospital in time because they bleed to death at the scene. What can doctors do to stop the bleeding on site?
There is a method from the 1950s, called "Resuscitative Endovascular Balloon Occlusion of the Aorta", where the doctor inserts a balloon catheter into the femoral artery (inside the leg) of the patient and clogs the aorta with the inflated balloon. This method is very effective and can save many lives, but it's very difficult to use in the unpredictable pre-hospital environment. Only a handful of emergency professionals worldwide feel confident enough to use this method.
Can we reduce the complexity of the REBOA kit to make it a more effective procedure?
Read more